Tag Archive | Book Cover
Hello Friends, I just wanted to share with you the newly created book cover for The Rush of Betrayal: Deception (Book One). A good friend of mine, Kimberly Pauley took the photo I sent her and created it for me. I think she did a great job, and I'm so happy for her help. Thanks Kimberly! (Besides being an awesome friend, she is a great writer and you should seriously check out her blog for more information about her and her books!)  
Now, before I show you the cover, some of you might be wondering, what the heck is this book about? In case you missed my most recent interview (with Ciara Ballintyne) where I described the book, I'll include the short blurb here:
Life should be good for foreign ambassador, Lord Ian Weatherall. He's rich, he's married to the local princess and their young son is heir to the throne. But all is not as it should be. Friends have mysteriously died, others have been financially ruined and his marriage is falling apart. There are rumors that many in the city are unhappy with the racial mix of their future king and some are calling for his removal. Suddenly, Lord Ian's business ventures sour too. Is this all the work of one man bent on seeing him and his son destroyed, or is it a conspiracy by many to incite war against his native land? Will Lord Ian be able to uncover the truth in time, or will he fall victim to the worst kind of betrayal? Discover the answers when I release The Rush of Betrayal: Deception (Book One) later this month.
And now, the cover…
The woman on the cover is Princess Cecily, Lord Ian Weatherall's wife. You will meet both of them in Chapter Three (which I'll include as a sample on this blog later this week).
Thanks for visiting today. Happy Reading! 🙂
The Penitent Assassin
The Penitent Assassin Cover Art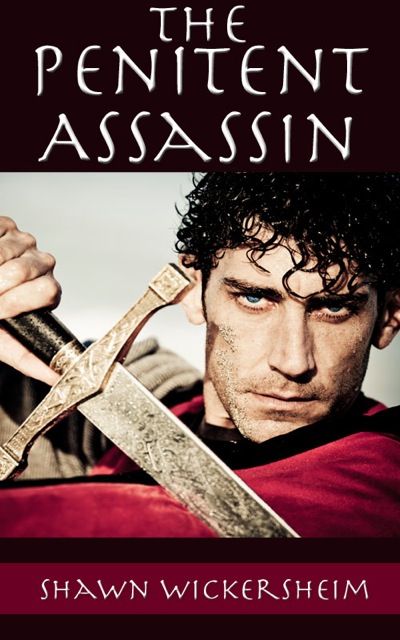 About Me
In addition to being the author of the fantasy ebooks, The Penitent Assassin, The Rush of Betrayal: Deception (Book One) and The Rush of Betrayal: Absolution (Book Two), I'm a husband, a father to two active kids (one is a teen now), a part time bookseller and an avid reader. On the rare occasion I have free time, I like to bike, read, play video games, and watch movies. Being an author has been a lifelong dream, and currently I'm hard at work writing/editing my next fantasy novel.
Archives
May 2018
M
T
W
T
F
S
S
« Mar
1
2
3
4
5
6
7
8
9
10
11
12
13
14
15
16
17
18
19
20
21
22
23
24
25
26
27
28
29
30
31
Blogroll